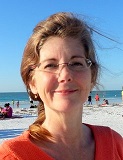 by Mira Winder
Finding out that gluten has been affecting your health can be both the best and worst news of your life. Nearly 1 in 10 Americans are now estimated to be either gluten intolerant or have celiac disease. Many more simply want to remove gluten from their diets because of other health concerns.  While it could be tempting to say that eating gluten free is simply another dietary fad that is sweeping our nation, it is actually much more than that.  It is the single most important step that anyone who is affected by gluten can take to turn around their health and live the happy, productive life that they always dreamed of.
Twelve years ago, I discovered that I (and much of my immediate family) number in that 10 percent of our population who need to remove gluten completely from their diet to become healthy.  To say that it was the start of an adventure would be putting it mildly!  Converting our entire household (kids and pets included) required massive amounts of research and a very frustrating learning curve.  Not what I would wish on anyone!  The gluten free classes that I teach now are my way of expressing my gratitude for the massive changes in all of our health since that time, and my hope that others can do this much more easily than I did with the help of some great information and support.
Fortunately, more gluten free products are available now than ever before, but it can take a lot of work to understand which foods will both taste good and be safe to eat. The same goes for health, household and beauty products, all of which frequently contain gluten as an inexpensive binder. The amount of information available both online and in books can be overwhelming to weed through, and is sometimes more sensational than correct.
What do you do first?  I've found that every individual's, or family's, gluten free needs are different. People who want to avoid gluten for general health purposes can learn to cut the majority of gluten from their diet with a few reasonable substitutions and lifestyle changes, and are likely to feel benefits quickly.
For that 10 percent who have more serious, long-term problems that they are looking for help with such as celiac, gluten intolerance, fibromyalgia, or other autoimmune or neurological disease, the route to gluten free health requires a bit more dedication and effort. These people need to completely remove gluten, even trace amounts, from their food and environment to see the results that they are looking for. The benefits, however, for these people almost always outweigh the added care that is needed to be truly gluten free.
If you are seeking help with a gluten-free lifestyle, please join me at my gluten-free (and free to attend) classes! See the events page for more info!